La Villa Blanche
You will be charmed by the beauty of this villa, the moment you see it. This magnificent villa was constructed in 1920 by the famous "haute couture" designer Madeleine Vionnet. The first floor conserves the Art Deco style. A small museum including some models, have been restored by Régine B. the current owner and you will find Madeleine Vionnet working on her famous wooden model...

Situated in the Bay of Bandol, you will enjoy a splendid and cleared view of 180° from Pointe de la Crie until the small harbor of Bandol. The splendid garden in a nice and quiet area will make your stay unforgettable. There is a direct access to the beach and if you don't feel like 'hanging near the pool', you can enjoy a dinner in a near restaurant with a thai or traditional menu... This magnificent place receives you with open arms, how to resist ? No pets allowed.

Time of arrival : 5pm.
Time of departure : 10am.
Large house with the capacity for :
6 adults … 6 children
8 adults … 4 children
10 adults … 8 children (+ Bungalow)
Description :
Large terrace of 500 m2 around the house.

Ground floor :
Parking (5 cars).
Winter garden of 100 m2 were you can have your breakfast, lunch and diner.
A table for 8 persons.
A table for 10 persons.
A table for 12 persons.
Sofas...
Access to there laundry. Drying rack in the pine forest.
Fully equipped kitchen and pantry : oven, microwave, induction cooktop (4), fridge, freezer, mixer, electric kettle, coffee machine, toaster...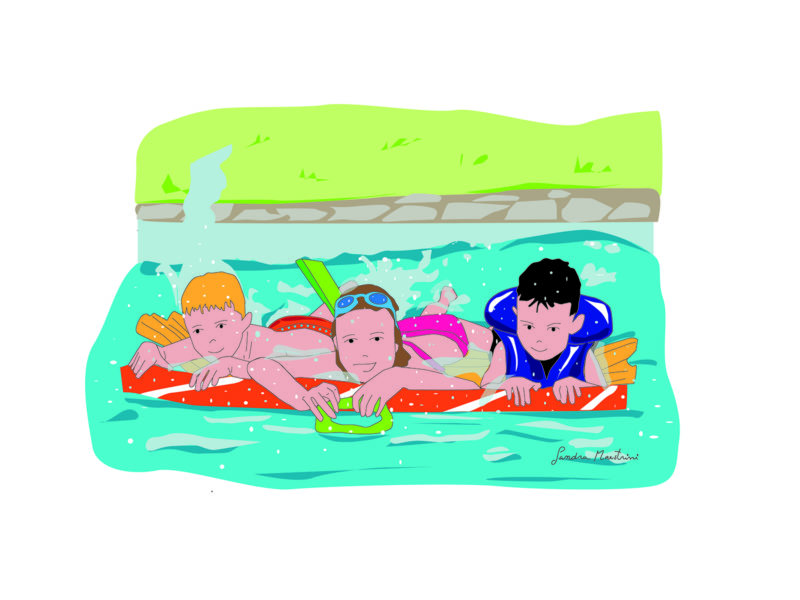 Living room with sea view, piano, fireplace, sofas...
Dining room with 8 chairs.
Room N° 4. Bed 140cm.
Room N° 5. Two double beds.
Independent toilet.
Bathroom.
Second bathroom with toilet.

First floor :
Corridor Madeleine Vionnet museum.
Billiard lounge (french).
Room 1 : king size bed with bathroom, class doors with a terrace and a view on the sea.
Room 2 : bed 160cm, toilet, class doors with a view on the sea.
Room 3 : 4 bunk beds and toilet.
Bathroom and toilet.
Large terrace of 50m2 overlooking the sea, with lounge chairs.
Pool : 12,5m x 6m with diving board and 3m pit.
Sun terrace, loungers and parasols.